Achraf Hamidi
Full-Stack Developer
---
The examples included in this portfolio have been created as part of my Altcademy course.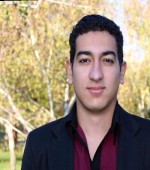 Achraf works as a Product Manager with a Fintech company based in Chicago, IL. He is entrepreneurially-minded and loves to read and learn new things every day. Achraf started his career in finance before shifting to product and deciding to enter, learn about, and understand the world of web development.
He is now completing his Full-Stack development program with Altcademy and hopes to apply his learning in the development of better products.
Find him on GitHub, LinkedIn or send him an email: achraf.hamidi.1996@gmail.com.
<!- JavaScript -->